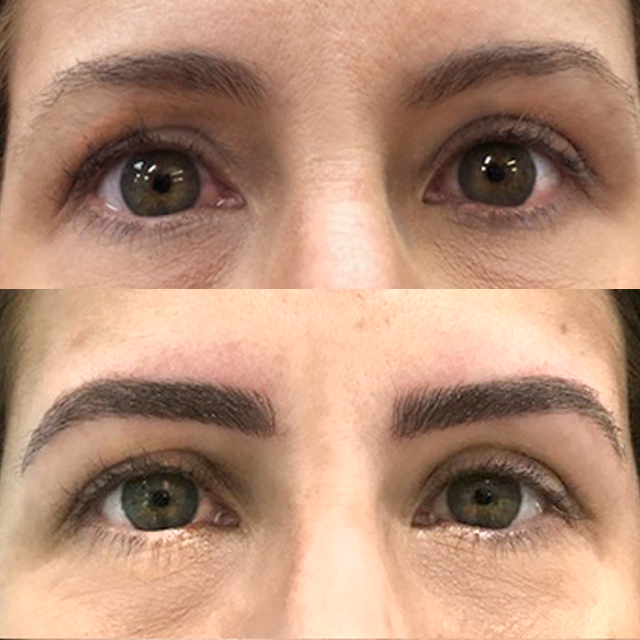 MICROBLADING CONSULT
Our talented brow artists will design the best shape for your eyes, face and features. All of your questions regarding this service will be answered during the consultation.
MICROBLADING SESSION 350 
Get your brows back! We can create that shape you've always wanted... Tiny needles in the shape of a blade deposit pigments into the upper layers of your skin creating what looks like hair. It's the most natural brow tatoo ever. Numbing cream is used before this service.
MICROBLADING SESSION WITH MAYRA 500