BROW BAR
BROW SHAPING 37
BROW SHAPING with Mayra 48
BROW TINT 25
BROW SHAPING & TINT 62
BROW SHAPING & LIP WAX 45
HENNA BROW TINT 35
BROW SHAPING & HENNA BROW TINT 70
EYEBROW LAMINATION 55
EYEBROW LAMINATION, SHAPE & TINT 95
EYEBROW MAKEUP APPLICATION 12
Our MAB Brow Art makeup line is used to fill in those gaps & define your arch for instantly fuller brows in less than 5 minutes! Free with MAB purchase.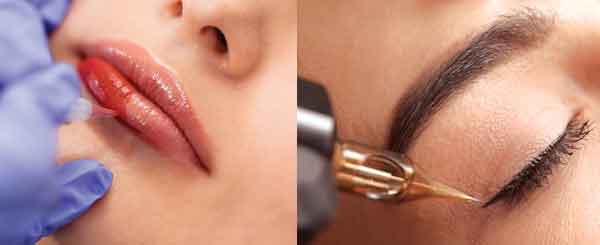 MICROBLADING /PERMANENT MAKEUP
MICROBLADING CONSULTATION 25
Our talented brow artists will design the best shape for your eyes, face and features. All of your questions regarding this service will be answered during the consultation. If your session is booked at time of consultation, your $25 will be applied to the cost.
MICROBLADING SESSION
Get your brows back! We can create that shape you've always wanted… Tiny needles in the shape of a blade deposit pigments into the upper layers of your skin creating what looks like hair. It's the most natural brow tatoo ever. Numbing cream is used before this service.
MICROBLADING SESSION WITH MAYRA 600
MICROBLADING SESSION WITH ARTIST 400
MICROBLADING TOUCHUP 150
MICROBLADING SCAR ONLY 150
MICROFEATHERING WITH MAYRA 600
MICROFEATHERING WITH ARTIST 400
A variation on microblading that involves less strokes, less color intensity,
& finer blades to create an undone, natural feathered brow.
OMBRE BROW SHADING WITH ARTIST 400
MICROBLADING AND OMBRE COMBO 450
LASH BAR
LASH LIFT 75
You won't know how long your own natural lashes are until you lift them! Let us lift, curl & condition your lashes. Lasts 8-12 weeks. We recommend the tint afterwards.
LASH LIFT AND TINT 95
First we lift your lashes & then we apply our shiny black tint for darker, more dramatic results.
LASH TINT 25
We apply our shiny black tint for darker, more dramatic results.
BLOW DRY BAR
EXPRESS BLOWDRY 35
WASH, BLOW DRY & STYLE 40
ROOTS & BLOWDRY 70
ROOTS, CUT & BLOWDRY 100
BALAYAGE CUT & BLOWDRY 200
FRENCH BRAID 25
EVENT UP DO from 60
HALF UP DO from 30
ORGANIC KERATIN TREATMENT 250/3 HRS
HAIR BOTOX TREATMENT 250/3 HRS
HAR CUT from 45
HAIR TRIM 30
ROOT TOUCH UP from 40
HAIR COLOR from 70
HIGHLIGHTS 1/2 HEAD 150
HIGHLIGHTS FULL HEAD 200
BALAYAGE 200
TONER 65
TONER ADD ON 40
OLAPLEX 55
OLAPLEX ADD ON 40
BLOW DRY ADD ONS
CONDITIONING HAIR MASK
from 10
HAIRGROWTH WASH 12
SCALP MASSAGE 10
GROWTH TREATMENT OIL +
WASH 20
FLAT IRON 10
BEACH WAVES 15
Relax and enjoy the scent of essential oils and botanicals while our hair experts rejuvenate your hair. Although not necessarily a cure, our treatments are designed to stimulate existing hair folicals that are healthy enough to produce hair. To see new hair growth will generally take 12 – 16 weeks of treatment.
Perfect for men and women suffering from hair loss/thinning due to covid, post partum, alopecia, age or stress.
HAIR GROWTH TREATMENT
$65 / One Hour
STEP 1: High Frequency Therapy
STEP 2: Red Light Therapy
STEP 3: Botanical Oil Massage
STEP 4: Hot Towel Or Cap
STEP 5: Botanical Strengthening Shampoo
STEP 6: Botanical Repair Conditioner
STEP 7: Scalp Repair Drops
(No blowdry included)
HAIR LAB TREATMENT WASH
$30 / 25 Min
LIP 12 | CHIN 12 | NOSE 15 | EARS 30
HALF FACE 30 | FULL FACE 45
KISS MY LIPS 25
Let us exfoliate & hydrate your lips with a burst of antioxidants for that perfect pout~ fuller lips in minutes! ADD ON to any Facial or Brow/Lash Service.
AGELESS EYES 25
Powerful peptides restore the skin around the eyes reducing the appearance of dark circles, puffiness, & fine lines~ an instant botox-like effect. ADD ON to any Facial or Brow/Lash Service.
HYDRATING/ANTI-AGING FACIAL 85
Choose from Intensive Hydrating Treatment, Anti-aging Treatment with collagen, or an Energizing Vitamin C facial.
CUSTOMIZED FACIAL 70
Facial will be customized to your skin type & includes extractions
TEEN FACIAL 65
Correcting Facial with deep pore cleansing and clarifying
EXPRESS FACIAL 40
25 minute facial created for that person on the go!.. refresh, renew, & revitalize.
EXPRESS FACIAL PEEL 55
FACIAL & CHEMICAL PEEL 125.
LED LIGHT THERAPY – 35

Increases your skin's circulation & cellular energy while reducing fine lines & improving collagen & elastin production. Promotes healing for acne, pimples & inflammation. 20-30 minutes recommended after any Facial
MICRONEEDLING COLLAGEN THERAPY 200

A minimally invasive treatment to rejuvinate the skin. A device with fine needles creates tiny pinctures in the top layer of your skin, which triggers the body to create more collagen & elastin. Neck & chest sessions are additional but can be added.
MICRODERMABRASION FACIAL 135
A treatment that targets premature aging, uneven skin tone, & skin congestion. This will immediately lighten & brighten your skin. Includes extractions or LED therapy.
DERMAPLANING FACIAL 135
A method of exfoliation using a scalpel to gently scrape off the top layer of dead skin cells while at the same time eliminating that annoying peach fuzz, revealing a smoother, brighter & glowing complexion. Extractions or LED Therapy included.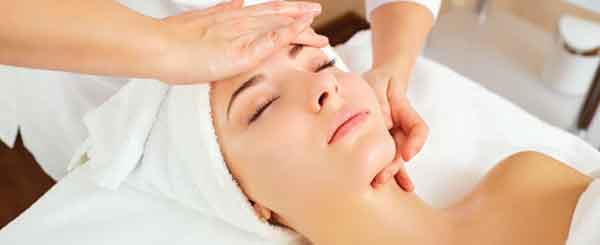 A one on one lesson with one of our talented makeup artists. They will teach you how to do your makeup & how to transform a daytime look to a nighttime look. Bring your makeup.
Text the picture of the look you want to 305.332.8779 for pricing
from 40 – 100, depending on how dramatic and  if includes neck area.